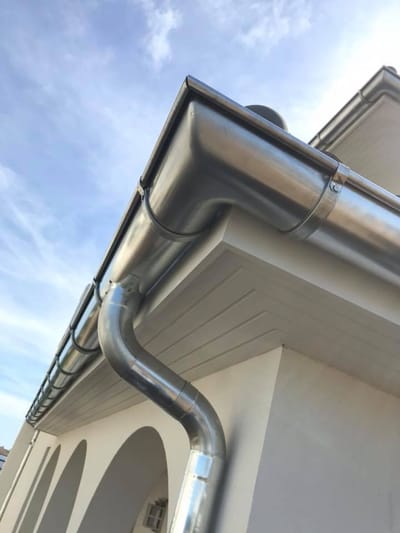 Advance Gutter Company is a family owned & operated gutter installation and repair company serving Commercial and Residential clients. Now offering addition services including property grading, and site clean ups. For over 90% of Americans, Gutters have one job, to divert water away from your home. ... Your home's gutters protect the foundation of your home, prevent erosion, protect your landscaping, and prevent basement flooding. They will prevent staining to the exterior of your home, mitigate paint damage, and stop mold and mildew growth but also greatly contribute to the overall aesthetics and curb appeal of the home as well. We work with many gutter manufactures to help the customer choose the perfect gutters for their home.
Gutters are one of most important contributors in protecting your home and we can bring them back to all current standards and safety regulations.
Call us to today for your free estimate!